Infinite Crisis was a Multiplayer Online Battle Arena (MOBA) game set in the DC Comics multiverse, similar to League of Legends. Players played in two teams of five, taking the part of traditional DC comics heroes and villains, or alternate universe variants of those characters. Five different universes were designed visually for the game, to accompany the Prime main continuity universe: Gaslight/Steampunk, Mecha, Arcane, Atomic/Post-Apocalyptic, and the Nightmare universe.
The main challenge with visual design for Infinite Crisis lay in the multiverse variants of the main comic characters: finding ways to create a character entirely different in appearance, suggesting a different gameplay class role, while also evoking their source character. The DC Comics IP is one of the most well known and beloved properties out there, with iconic characters like Superman and Batman. Honoring what fans know and love, while altering it in interesting and unexpected ways, was both challenging and rewarding.
Character portraits are the first impression players get of a champion, and they're the best opportunities to create empathy in the player, such that they would want to make a purchase. As a consequence, they were a significant concentration for the project, where we could invest some emotion and character into each champion in a way that the in-game assets would not, given their small size.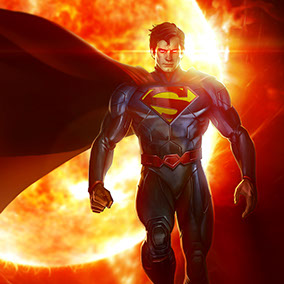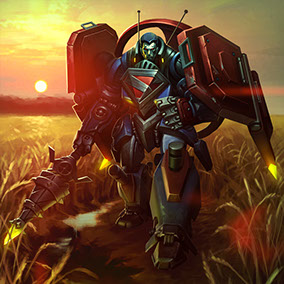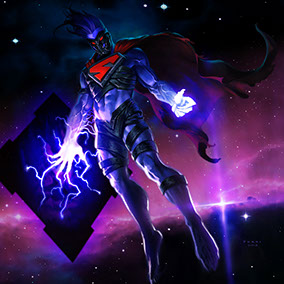 Prime Superman is a Bruiser, an all-around melee champion. Mecha Superman is an Enforcer, a tank class. Nightmare Superman is a Controller, using Phantom Zone spirits at range to deal damage and restrain opponents.
The goals with each variant design were always to communicate class role clearly, to indicate which universe they were from, and to keep an intuitive link to the Prime character they are based upon.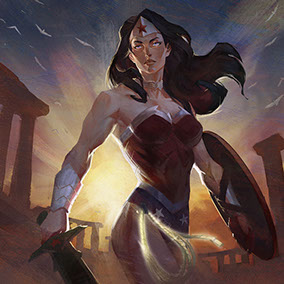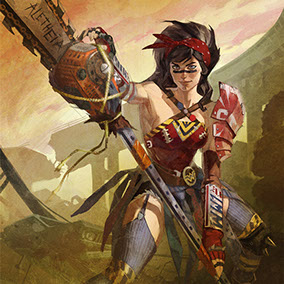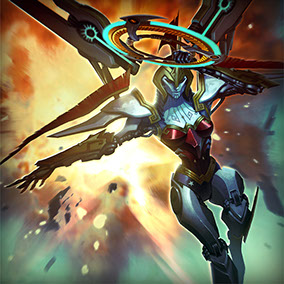 Prime Wonder Woman is an Enforcer, with sword and shield; Atomic Wonder Woman is an Assassin, with a large chainsaw halberd; and Mecha Wonder Woman is a Marksman, dealing ranged weapon damage.
Wonder Woman has several iconic aspects, and changing any one of them can make it very difficult to read her as Wonder Woman. Her essential palette arrangement is a strong element, as is the indication of a lasso. He long black hair proved to be key, as well: changing the color, or shortening it significantly, proved to be too much of a change to easily associate a new appearance with Diana.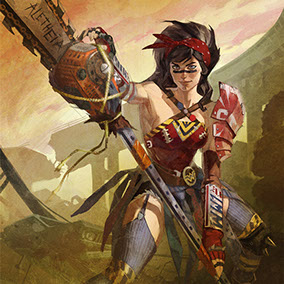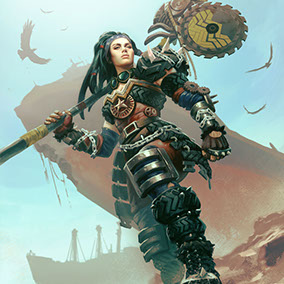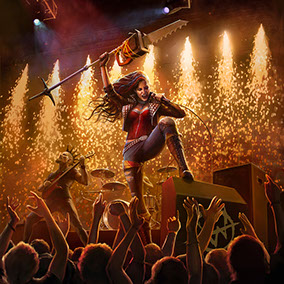 Each character also has costumes that may be purchased in the Infinite Crisis store: above, we see Atomic Wonder Woman's base appearance, her Relentless Reclaimer costume, and her Infinite Metal costume. These appearances carried extra difficulty in their design: they have the same visual requirements of the base character, but also must be substantially perceptually different from the base appearance in order to generate interest in players to make the purchase.
In a game like Infinite Crisis, where the characters are small on-screen, this could present a significant challenge. Broad stroke changes to palette or palette arrangement, secondary animation elements like cloth and hair, and weapon shapes were the best elements to modify, to ensure the costume read as differently as possible.
The next page has different style examples for the game over the course of development.