GAME ART
As an individual contributor in game development, my primary tasks have been texturing and modeling, with some illustration and concept work as well. Below are some examples of my work in various aspects of game asset creation.
Here are some examples of my work in Substance Designer creating PBR materials. The switch from using Photoshop and actual photo reference, to creating shader networks that require an artist's eye but not an artist's hand, has been a huge one, but given the rendering capabilities of modern game engines, entirely necessary.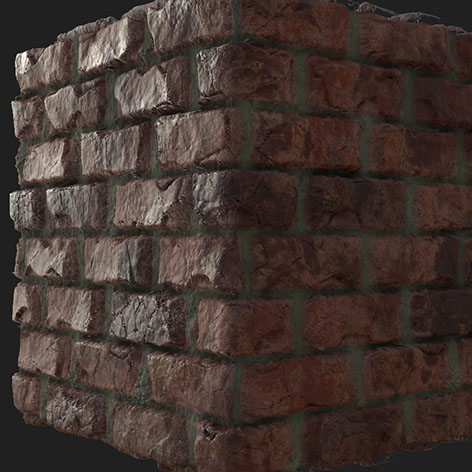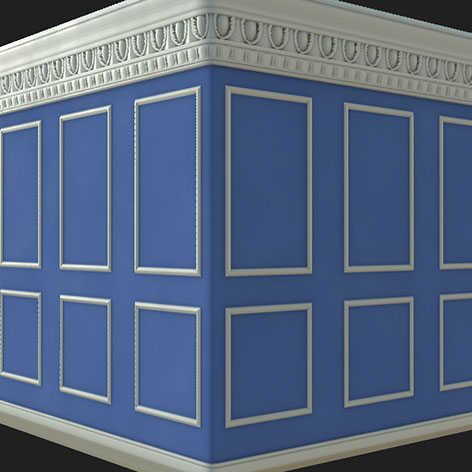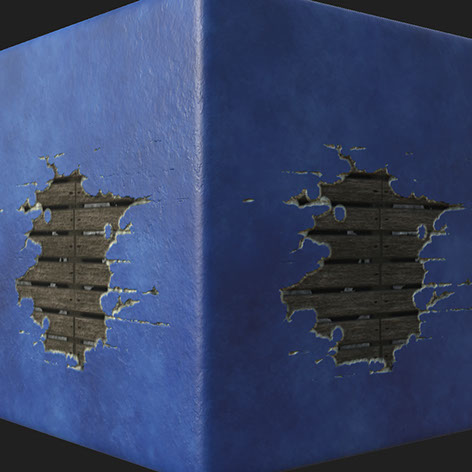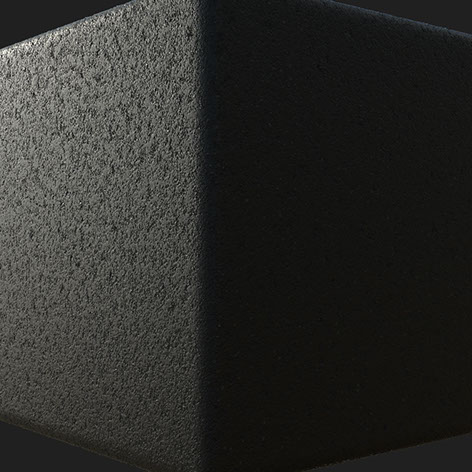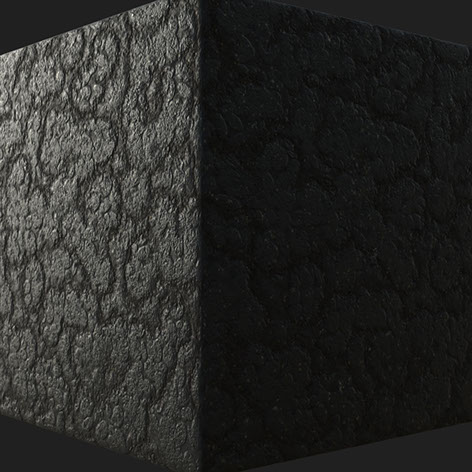 This is an illustration I completed as Art Director for Infinite Crisis: the Christmas Cookie costume for Starro. It was an outsourced piece that required repainting in order to include in the game, and with schedule and turnaround time considerations, my doing the repaint was the best solution.
Below are sketch concepts for a space marine game that did not ship.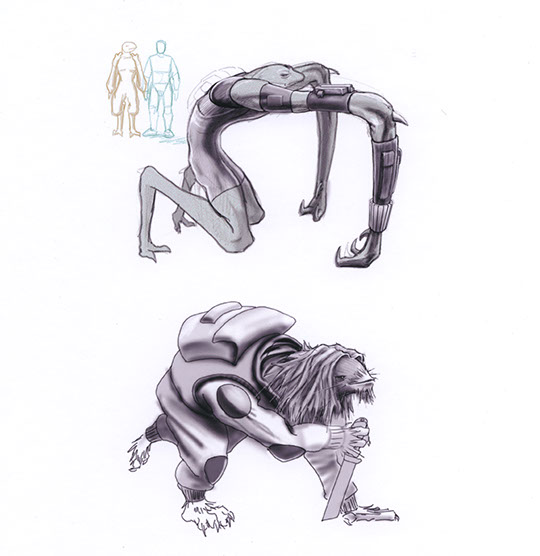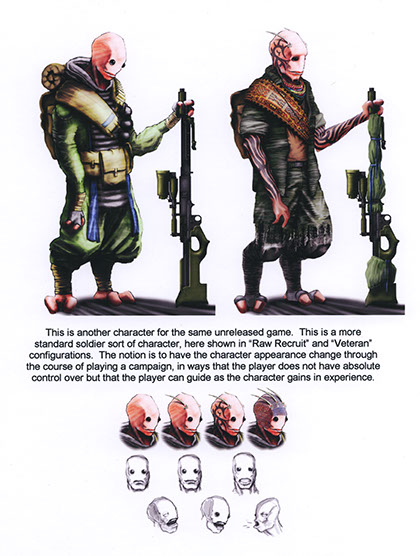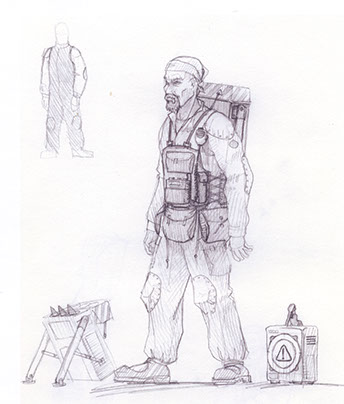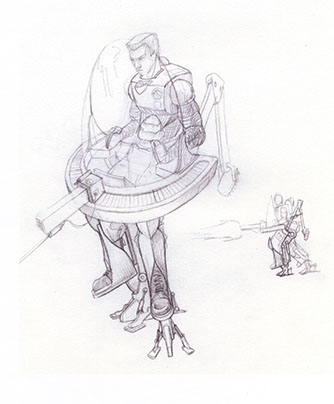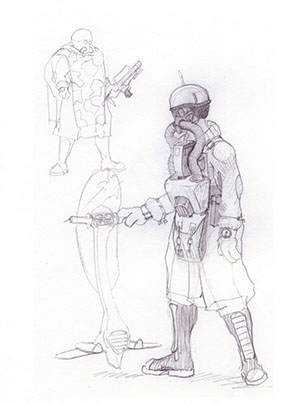 Below is the first concept sketch and first concept painting of what became the Headcrab Zombie in Halflife.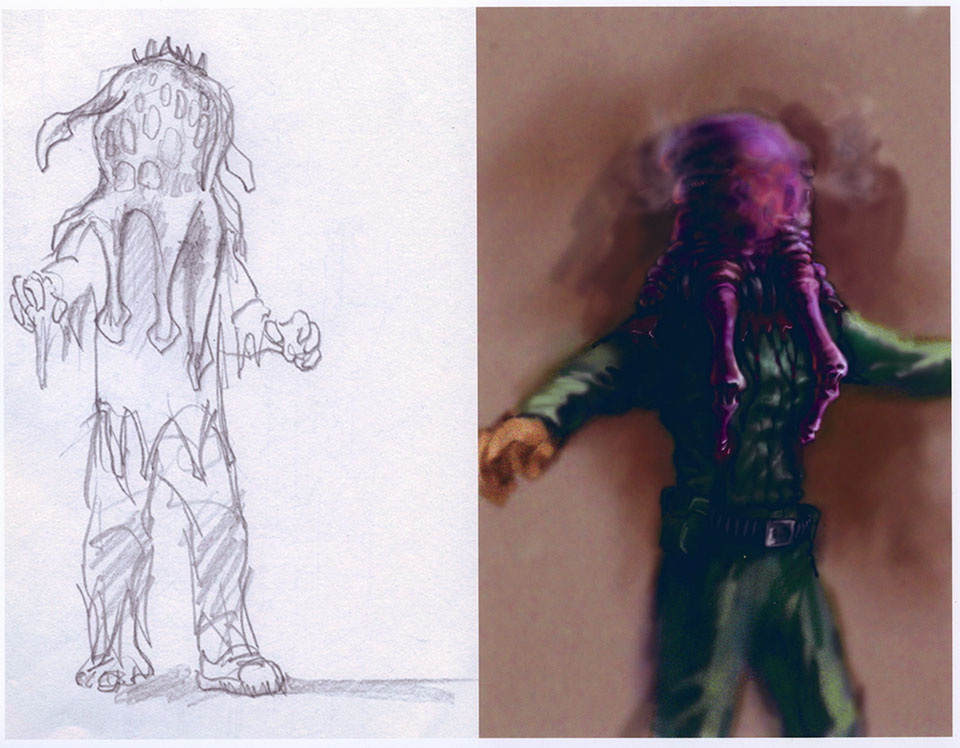 As a production artist, I enjoyed doing fully fleshed character concept paintings, but as I moved into the Art Director role, and having to manage the schedule of artists and outsourcers, I came to value sketches or quick paintings as potentially as useful as more finished concepts. Depending on the production artist or studio that would be doing the task, doing the concept to the extent that it would be informative and useful to the production artist was my goal, to keep the pipeline full.