Below are various concept sketches for illustrations of DC characters. Depending on the team composition, I find initial loose sketches for concept artists and illustrators to finish helps realize a particular vision quickly and thoroughly.
This is the one illustration I completed for Infinite Crisis: the Christmas Cookie costume for Starro. It was an outsourced painting that required significant revision in order to include in the game.
Below are sketch concepts for a space marine game that did not ship.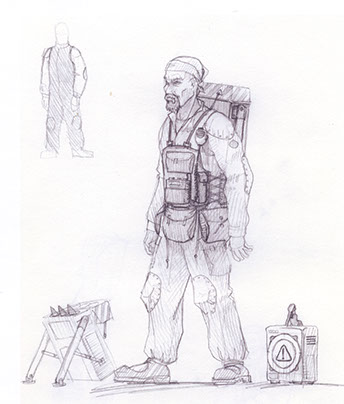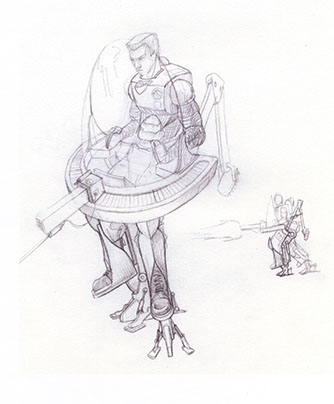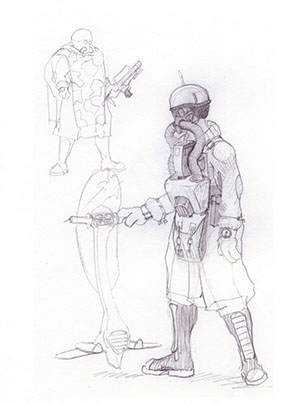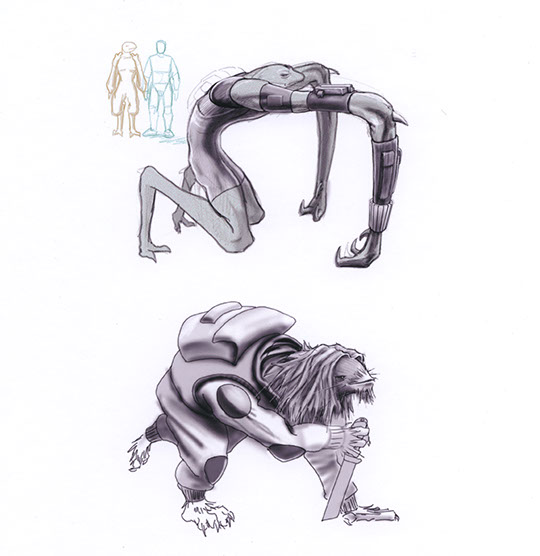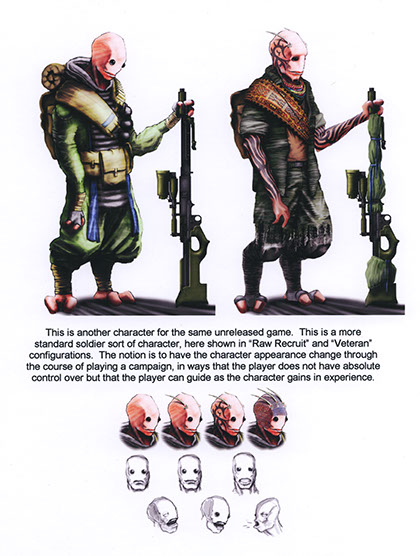 Below is the first concept sketch and first concept painting of what became the Headcrab Zombie in Halflife.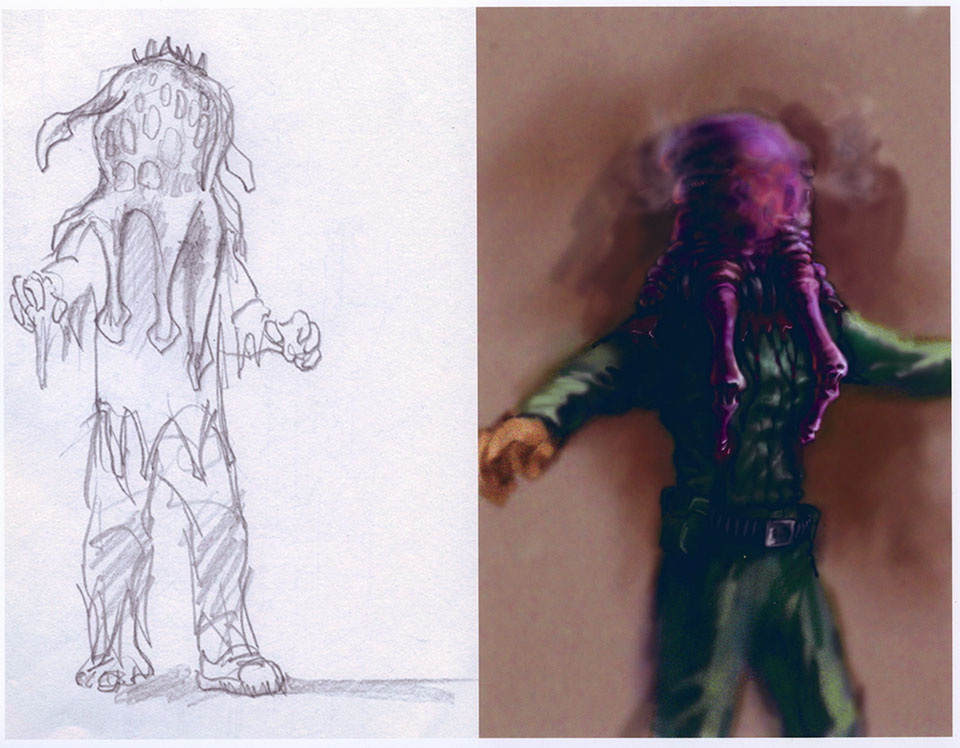 My personal art has, in recent years, been photography. I shoot just about everything, but in terms of a repeated aesthetic, I think my landscape photography has been the most compelling. I've always admired painters like Mark Rothko and Barnett Newman, and I think that has come through in some of my favorite landscape photos.