Below are various concept sketches for some cutscenes and character illustrations. Depending on the team composition, I find initial loose sketches for concept artists and illustrators to finish helps realize a particular vision quickly and thoroughly. My goal is to make artists reporting to me into problem-solvers, guiding them with as light a hand as necessary to produce work of excellent quality and in-line with the artistic vision of the project.
With ten years of predominantly direction and management as my focus, I am less of an individual contributor on the projects I have supervised. When necessary, however, I will produce finished work when the project demands it. Below is a significantly repainted character illustration for Infinite Crisis, Christmas Cookie Starro. The the outsource artist was unable to make revisions to meet our deadline, I stepped in.
Below are sketch concepts for a space marine game that did not ship.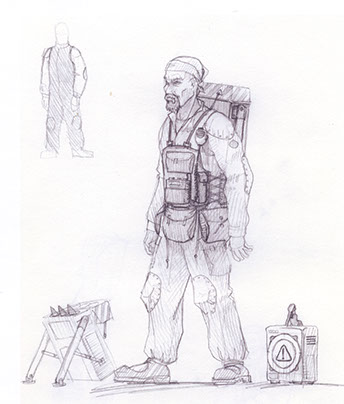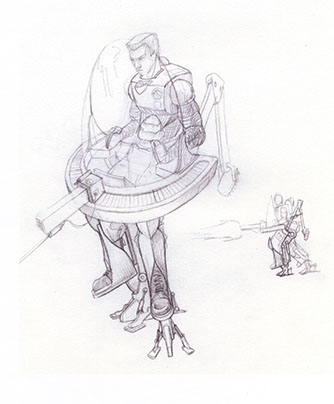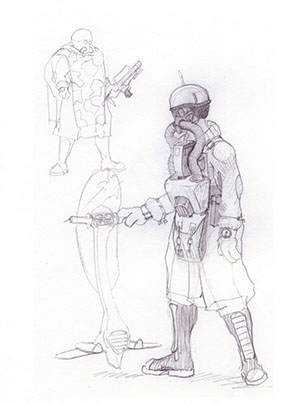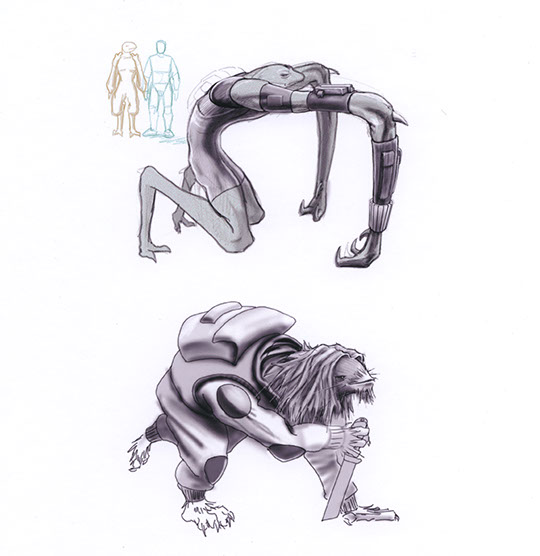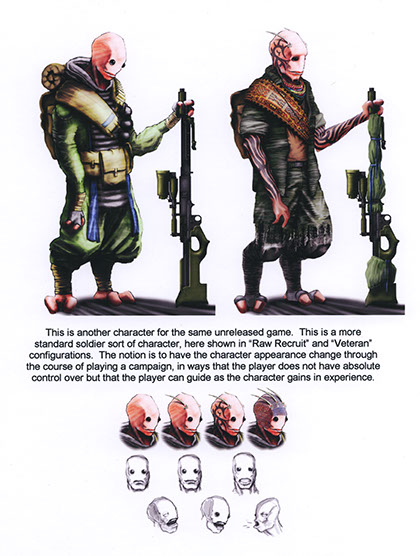 Below is the first concept sketch and first concept painting of what became the Headcrab Zombie in Halflife.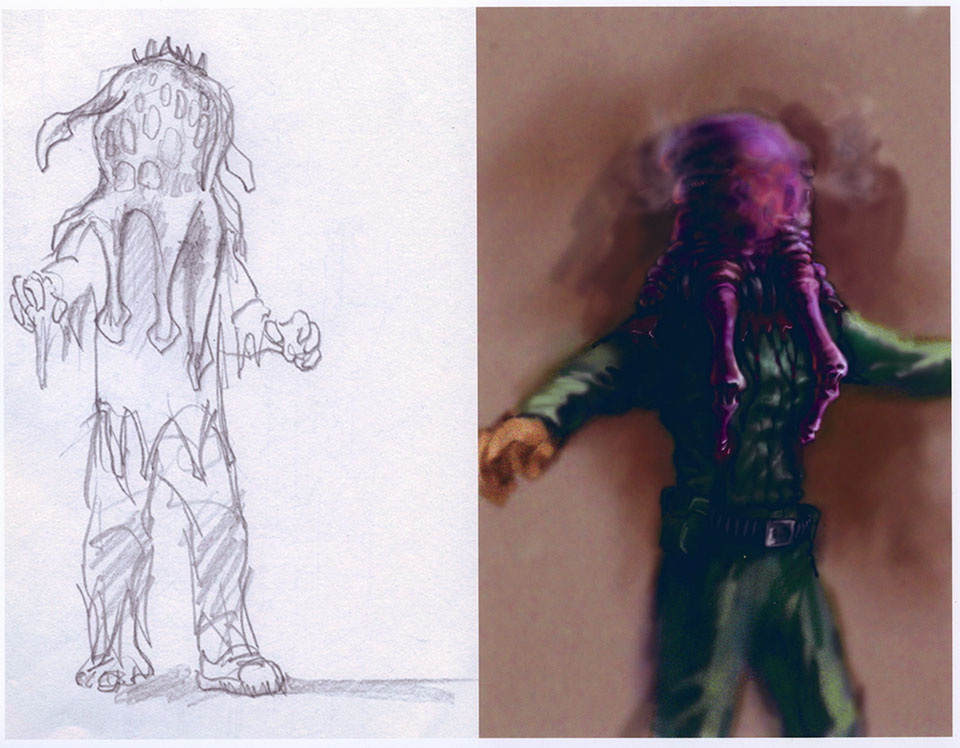 My personal art has, in recent years, mostly been photography. I shoot just about everything, but in terms of a repeated aesthetic, I think my landscape photography has been the most compelling. I've always admired painters like Mark Rothko and Barnett Newman, and I think that has come through in some of my favorite landscape photos.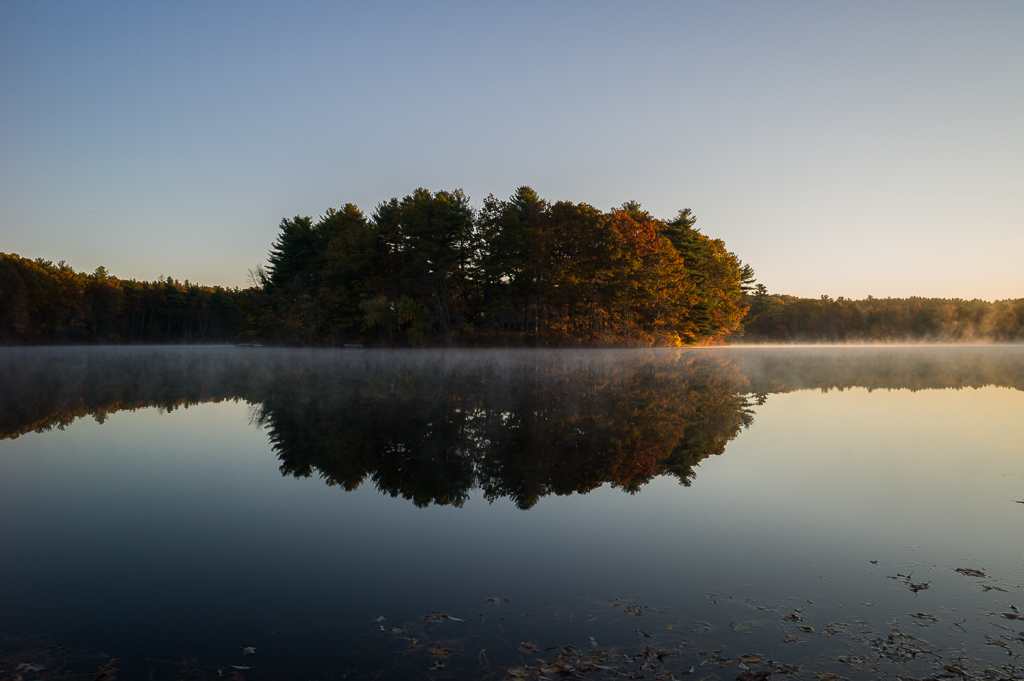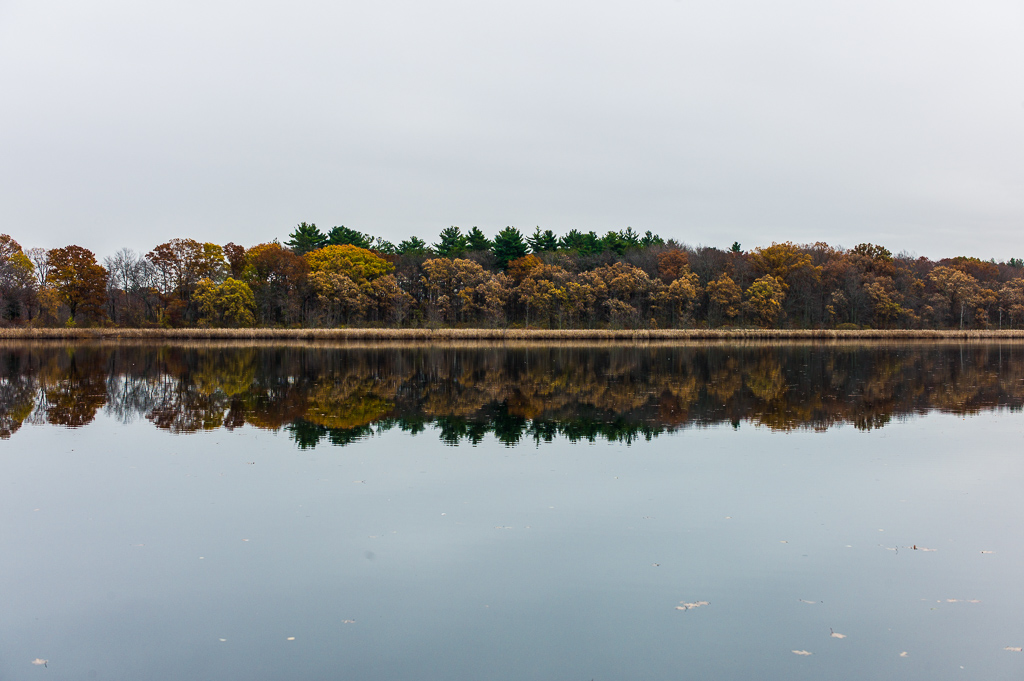 I also sketch and cartoon a good deal.